News: CMPSE2023 has been successfully held in Tokyo, Japan (On virtual). CMPSE 2023 workshop: Advanced Metal Matrix Composites will be held in Singapore during August 7-8, 2023. Welcome you to submit the papers to workshop: Advanced Metal Matrix Composites. Read More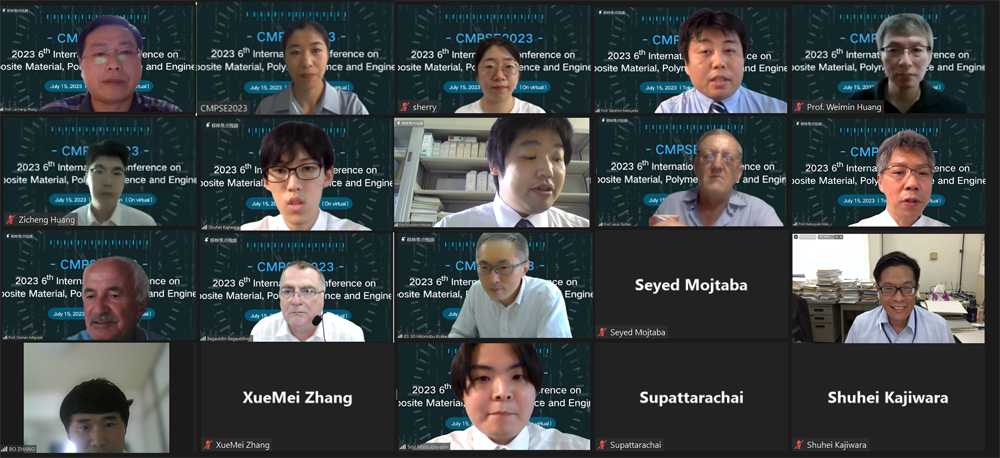 Welcome
Welcome to the official website of 2023 6th International Conference on Composite Material, Polymer Science and Engineering (CMPSE 2023). This year CMPSE 2023 will be held on July 15 to 16, 2023 in Tokyo, Japan(On Virtual). 
Our goal is to create an inclusive, respectful conference environment that invites participation regardless of ethnicity, gender, race, religion, age, ability, or sexual orientation. We value diversity in the community and we are seeking to bring this inclusiveness approach to the conference.
This is an excellent opportunity for the delegates from universities and institutes to interact with the world class scientists. CMPSE2023 is to bring together leading academic scientists, Researchers, and research scholars to exchange and share their experiences and research results on all aspects of Composite Material, Polymer Science and Engineering. It also provides a premier interdisciplinary platform for researchers, practitioners and educators to present and discuss the most recent innovations, trends, and concerns as well as practical challenges encountered, and solutions adopted in the fields of Polymer Science and Composite Materials.
We look forward to welcoming you to Tokyo, Japan in July 2023. We believe that you will greatly enjoy this major scientific event as well as the Japan culture, cuisine, and hospitality.